Informational Meetings as a Job Search Strategy
by Phaedra Brotherton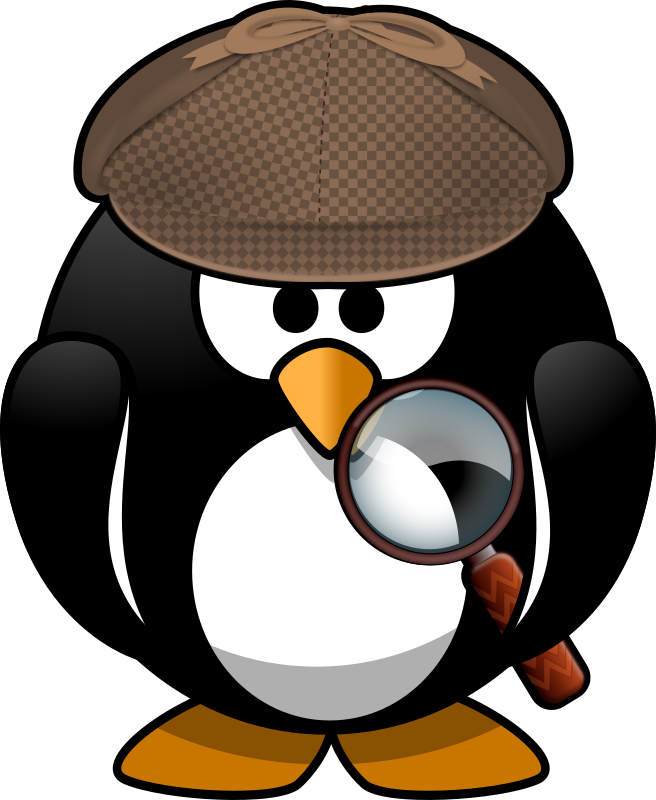 What if you could get "inside information" and advice on your job search strategy from those in companies you're interested in working for or from those who hire for or work in the specific jobs you're interested in applying for?
You can – through conducting informational meetings (also called career research interviews, informational interviews, information sessions, or career development interviews). I like the term Informational meeting because "informational interviews" have gotten a bad rap and the term "meeting" is a reminder that this is not a job interview.

Busy professionals have become skeptical of giving these because some job seekers in their eagerness to "network" have misused them and put people on the spot by asking them for jobs or inappropriate referrals from someone who does not know them well.
Many people are often familiar with how informational meetings can help you when you're trying to figure out what you want to do next, but they are also a great--but underutilized-- job search strategy for getting feedback on your approach as well as your resume and other career documents. But your advisers must be credible and qualified. Some good people to reach out to include:
Professionals and hiring managers in your field who are far enough in their careers to advise you based on substantial experience and a record of success in their field
Professional who are close to your career levelwho have recently gone through a job search and landed the type of position you're interested
Executive and other recruiters in your industry or professional field.

Career professionals, such as career counselors or coaches, job search strategists, and resume writers who are knowledgeable about the latest techniques/best practices for the job search.
Your friends and professional colleagues can often help you most by introducing you to people willing to meet with you for information.The more specifics you can give your colleagues about who you want to talk to, i.e., "someone who works at X company" or "someone who works in X field"—the better.

But you must keep their trust by not putting their contacts on the spot by asking for a job. You can also conduct a search by job title or company using LinkedIn, and then either request a connection directly letting them know why you're contacting them, or you can see who you know in common who could make the introduction.
Reaching out
A brief, to-the-point email is generally the best way to reach out. Remember, you are asking that person (often very busy) to do you a favor. Do not send your resume for this initial contact. If they answer your email with a request for your resume, that's fine.

If you haven't heard back from them after a week, it's okay to send a follow-up email. If you don't receive a response after the second email, move on to the next person on your list.
Below are some possible questions to ask related to your job search strategy or for info on companies of interest:
About the Job Search:
Which job search methods do you think are the best for this field?

What do you think would be the most important thing for me to stress about my background for a (desired position)?

Is there anything in my background that might keep an employer from calling me in for an interview?

Do you know of anyone else I could speak to for further strategy advice?

Are there any particular staffing agencies that would be good sources for my target job?

If you were in my shoes, with an interest in finding a (desired position), what steps would you be taking?
About the Company:
How did you learn about and get your job here?

How would you describe this company's culture?

What do you like most/least about working here?

How important are employee referrals here?

What does the company look for in candidates applying for this type of job?

Why do people generally leave the company?

What are the company's policies about vacation time, employee benefits, training, etc?
Say Thanks
Within 24 hours (ideally) of your informational meeting, write and email a thank you note to the person you interviewed. Equally important, keep him or her informed of your progress. And if you offered to do something for the person, make sure you follow through. A few other points to remember:
Make it convenient for the person you're interviewing. Choose a time and a place that works for them. Remember they are doing you a favor. Questions sent via email and phone meetings can work as well. If you meet in person, buy their meal or drink.

Be prepared to answer their questions. For example, "Why do you want to work in this field/for this company?"Be on time for your information meeting and end on time. Respect the person's time.

Dress appropriately. In most instances, this will be business attire.

Be sure you know the correct pronunciation and spelling of the person's name you're meeting with.Ask for their business card so you'll have information for the thank you note and to keep in touch.
Although the purpose of the informational meeting is to find out information, in the process of conducting these interviews, you are making others aware of your background and becoming known to those in companies of interest.

You will also up your changes of finding out about openings that may have not been advertised yet or even new positions being created. This happens more often than you might think; however, the purpose of these interviews remains to find out information and intelligence to help you make good decisions and improve your strategy based on what's happening in the real world.
Interested in learning more? Please contact me for the full special report I've put together on informational meetings, Getting the Inside Scoop: Jobseekers Guide to Informational Meetings,which includes a sample email for reaching out as well as questions for various career situations. The report also includes more detailed tips on what to do before, during, and after the informational meeting.
Copyright © 2015 Resumes and Career Strategies. All rights reserved.
Did You Know…
33% of global companies are finding it tough to find senior executives and only 12% of employees are interested in eventually moving into a top corporate position? That's according to Saba, a global leader in cloud-based talent management solutions, which released its Global Workforce Leadership survey along with WorkplaceTrends.com in April 2015.

Other findings of note: 46% of companies surveyed said "leadership" was the skill hardest to find in employees and only 36% of employees listed "leadership as a strength in their organizations. Click here for more details on the study.