Career Savvy
Information to help you make smart career decisions
---
Holiday Greetings!
Welcome to the November/December issue of Career Savvy newsletter. This newsletter is designed to give you tips, tools, and information on trends to help you make smart career decisions. Thanks for agreeing to be a subscriber. Feel free to pass on to friends and colleagues. Happy reading!
In this Issue
Tips for Success: 7 Steps to Gear Up for a Successful Search in 2017
Q&A with the Experts: Insider Tips from a Recruiter
Worth Checking Out: Major LinkedIn Overhall
What's Happening at Resumes and Career Strategies


---
Tips for Success
Make 2017 Your Year: 7 Steps to Gear Up for a Successful Search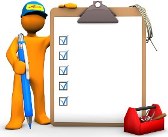 It's that time of year again…we start reviewing the past year and thinking about those resolutions for the New Year. I thought I'd go into the Career Savvy archives and share this article with tips to help those of you who are ready to go "all in", and pursue that more fulfilling position in 2017.
As with most things, preparation and planning are key to success and the job search is no exception. Here is a checklist of 7 proactive actions to take to get yourself prepped, equipped, and ready to land your ideal next job as quickly as possible.

Define your ideal job. "If you don't know where you're going, any road will get you there." That line from Alice in Wonderland is important to remember in your job search. Take advantage of this prep time to really define what you want out of your next job. If you don't know what your dream job looks like, how will you know how to find it? What job title and responsibilities are you interested in? Do you want to work independently, as part of a team, or both? Do you like short-term projects or long-term projects? Who would you report to? Who would report to you? Answering these questions can help you define the perfect job for you, and know it when you see it.

Create a target list of companies you'd like to work for. Like your ideal job, you probably have a preference for the type of organization you want as your employer. This is the time to write down that wish list of characteristics of your ideal employer. Also, write down your list of actual companies that you're interested in and would possibly like to work for. Things to consider include: company size, industry, culture, location, and structure (public, private, family-owned, franchise, nonprofit, etc.). Once you've made your list, get ready to "hire yourself an employer" and look for companies that fit your criteria.

Update your resume. While ideally your resume is customized for a specific job, having an up-to-date resume targeted for a specific "type" of position—particularly your ideal job—is the next best thing. So if you've taken on additional responsibilities in your current job, or you've changed your job target, or you've added new training or educational credentials, now is the time to update your resume. It is also the time to look at past performance reviews and recall any special recognition you've received to add those all important accomplishments that show how you've made a positive difference for your employer.

Develop—or update—your LinkedIn profile. A LinkedIn profile doesn't replace the resume…it complements it. Today it is often the first way potential employers and recruiters learn about you. Someone looking for a candidate with your skills and experience might conduct a search on LinkedIn and find your profile. Or, someone in your network might be interested in recommending you, and forward your LinkedIn profile URL. So make sure you have a LinkedIn profile—and then make sure that it's updated, key-word optimized, and targeted toward the type of position you want next.

Know what you're worth: Conduct salary research. One of the most often-cited reasons to look for a new job is to increase your salary. But how do you know what you're worth? There is more salary research data available than ever before. Websites like Glassdoor.com and Salary.com can help you see how your current salary and benefits package stack up against others in your field.

Nurture your network. It's estimated that up to 80 percent of jobs are found through networking. Networking effectiveness is about quality and quantity. It's not just about who you know. It's about who your contacts know. And who knows you. Many times, it's the friend-of-a-friend who can help you land your dream job. Grow your network both professionally and personally. You never know who will be the one to introduce you to someone at one of your target companies who could lead you to your next job opportunity.

Manage your online reputation. More and more hiring managers are checking you out online before they interview you. What will they find when they type your name into Google? How about if they check out your Twitter profile? Or find you on Facebook? LinkedIn will definitely come up. Now is the time to conduct a social media assessment and clean up your online profiles or make sure they are on brand.

Following these tips will go along way in preparing you to take more targeted action in your search, and help you land that new job sooner.

If you feel that you could benefit from personalized and expert one-on-one assistance with your search, please feel free to reach out to me at Phaedra@resumesandcareerstrategies.com to explore how I might be a resource for you. Here's wishing you much career success in 2017!

---
Q&A with the Experts

Insider Tips from a Recruiter: Talking Recruiting with Heidi Parsont of TorchLight Hire, LLC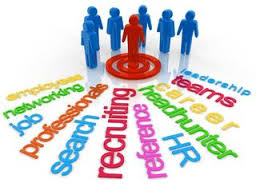 Many companies use external search firms when trying to fill an open position. Search firms are experts at finding top talent and getting these qualified candidates to apply for the position. As a job seeker, how can you successfully work with a search firm to land the job?
We recently interviewed Heidi Parsont of TorchLight Hire—which specializes in filling marketing and communications positions in the DC area—about the secrets of success when working with search firms. Below Parsont sheds light on the recruiting process.
Q. Can you explain the role of a professional search firm?
A search firm is hired by a company and works on a contingent basis to find candidates for open positions. We only make money when we successfully find the right candidate for our clients. So unlike a job coach, who is hired by an individual, we are not able to work with and/or help every job seeker that comes to us. However, we do maintain a database of job seekers who might be a good match for future positions and will reach out when we have roles that could fit their background and requirements.

Q. How do you go about finding qualified candidates for your clients?
We start by going through the people in our existing database. We also work a lot with referrals from current or past contacts. And of course, we use LinkedIn heavily.

Q. Tell us more about how you make use of LinkedIn in your search for qualified candidates? How can job seekers improve their online presence to attract the attention of recruiters?
We use LinkedIn Recruiter—a subscription service for staffing firms—which allows us to search for candidates in greater detail. We can search by skill set, geographic location, company, who is actively seeking work, etc.

LinkedIn is by far best place for job seekers to differentiate themselves, so make sure your profile fully details your skills so that they come up in searches. When it comes to your LinkedIn profile, you want to be succinct but also show that you can market yourself.

On a resume, and on LinkedIn, make sure it's very clear what you can do and what you want to do. Your resume dates and job titles should match your LinkedIn profile exactly.

Q. What are the most important things a job seeker can do when working with a search firm to secure position?
When you work with a search firm, your first interview will likely be with that firm. Treat the meeting as you would any interview. Act interested in the job even if you're not. Dress professionally. Present yourself well in an articulate way. Bring a clean copy of your resume. Be prepared and do your research in advance. Those steps will put you on the path to an interview with the company that is actually doing the hiring.

Q. What's your advice to job seekers trying to find the right position?
Be sure you evaluate the company's culture fit in addition to skill fit. I think that a lot of matches fall short when the skill set might be right for the job, but what the candidate is looking for doesn't match the company's ideology or culture.

Q. Any other tips?
I recommend networking and going to as many industry events as you can. The value of networking is highly underrated—you should be doing it before you are looking for a job. It's much harder if you wait to network until you're looking for a job.

Finally, do your due diligence, follow up, and keep on top of things. The hiring process moves a lot slower than it used to, so be patient.

Heidi Parsont started TorchLight Hire in 2012. The search and staffing firm, which specializes in filling marketing and communications positions in the Washington, D.C., area, has enjoyed a 97 percent success rate after placement. In 2016, TorchLight Hire placed #621 on the Inc. 5000 list of America's fastest-growing private companies. To learn more about TorchLight Hire and view open positions, visit www.torchlighthire.com.
(Interview conducted by writer/editor Christine Chirichella)
---
Worth Checking Out

Big Changes Coming to LinkedIn: Back Up Your Data...Just in Case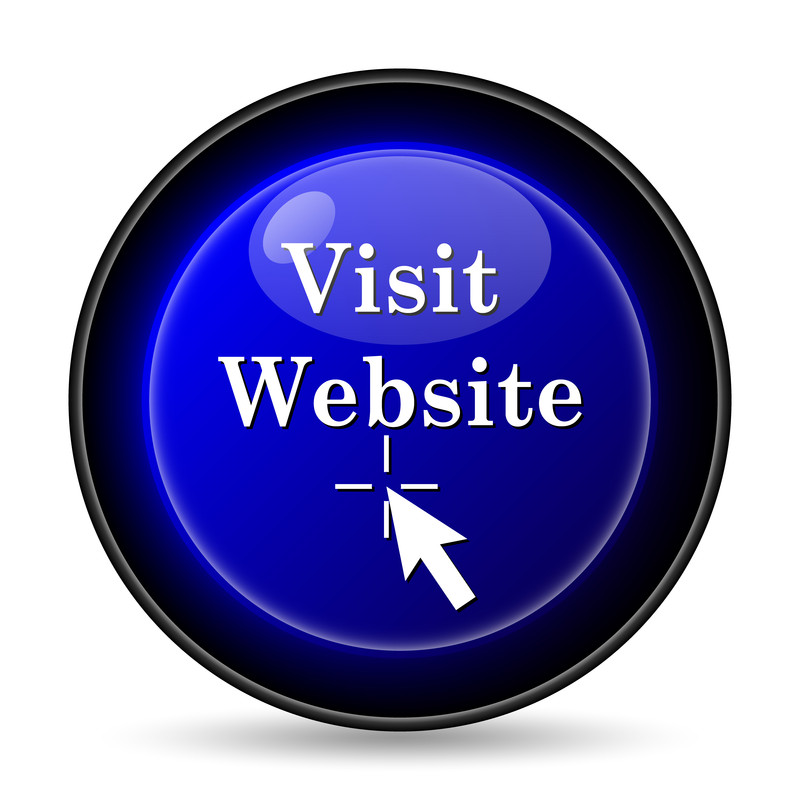 LinkedIn is planning for a major overhaul and look in the coming weeks. So to be on the safe side, take steps now to back up your profile and other data. This information may still be there after the overhaul, but you want to be sure you can find it quickly just in case. Check out this article "Protect Yourself Now Because LinkedIn is Making Big Changes" with tips on downloading and creating a manual back up of your LinkedIn information.


---
What's Happening at Resumes and Career Strategies
It has truly been a joy sharing job search strategies with you this year. I hope you've found some of the nuggets helpful in advancing your career and job search. Here's wishing you happy holidays and much career success in 2017. See you next year...
---
"I appreciated Phaedra's consultative approach to resume building and her guidance in helping me to identify my accomplishments. Her concise and attractive resume format and approach tremendously helped me where I had struggled with prioritizing and showcasing results and strengths. Most of all, working with her was a great learning opportunity for me. I gained more confidence and insight into myself and what I really wanted to do." Marketing Supervisor, Utility Company
---
Career Savvy is published monthly by Resumes and Career Strategies, which specializes in helping nonprofit professionals and executives develop the tools and strategies they need to create satisfying and fulfilling careers. Please visit www.resumesandcareerstrategies.com to learn more or feel free to contact Phaedra directly at phaedra@resumesandcareerstrategies.com. Follow her on Twitter @pbresumecareers.

Copyright © 2016 Resumes and Career Strategies. All rights reserved.